14 year old Hannah Shotton from Hexham, Northumberland has sent Native Ponies Online this short article about her Connemara pony - Molly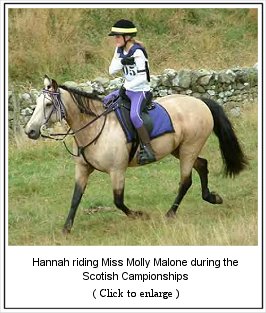 I found Native Ponies Online website and thought it would be nice to tell you about my pony.
I am 14yrs old and have a stunning 14.2hands, 13yr old pure bred dun Connemara. Over the past 3 seasons I have been competing on her in long distance riding, together we have done rides from 10 miles to 40 miles. Miss Molly Malone (my pony) has an amazing heart rate and fantastic stamina and will power, typical of her breed. This means that we have done very well in endurance riding and I hope to see more native ponies taking part. They are fantastic animals.

Molly and I have represented England in the home internationals as I was junior rider. Although I could not have done it with out her! We received best junior in England, Ireland, Scotland and Wales, as well as the Cottee & Bedmax trophy. I am so proud of her!

Molly is not only good at endurance but is so friendly and willing she will try anything. Over the winter I am going to show her in-hand so that way her beauty can be recognised.

I hope you enjoy reading about my Molly Malone and I enclose photos of her.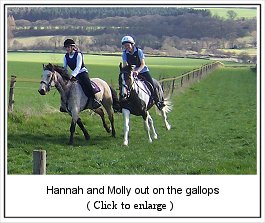 Congratulations and well done Hannah, and of course Molly! Thanks for taking the time to send this item and the photographs to us.
If any other reader of Native Ponies Online would like to tell us about their pony please let us know!