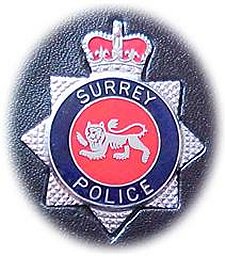 An eight-year-old Shetland miniature crossed with a Falabella, and a 16.1 hand Clydesdale Cob, are under-going emergency veterinary treatment to try to save their sight after each animal was shot in the right eye with an air gun pellet.
Both incidents happened sometime between 7.30pm on Friday, 16 January, and 12pm on Saturday, 17 January in Headley Nr Epson, Surrey.

Mole Valley Police Sergeant Peter Gunning-Stevenson said: "This was a deliberate and shocking act of animal cruelty. This incident has distressed the owners and the whole equestrian community in the area which is why I am appealing to members of the public to help us."

"Do you know who could have done this to two horses? It is particularly concerning as this incident comes only a few weeks after a bull was injured in the same village. At the moment we are not ruling out that the two incidents are connected which is why we need information from the public. I am urgently appealing to anyone with any information at all, no matter how insignificant it may seem to you, to come forward."

Mole Valley's Rural Affairs Officer PC Morris added: "This is a very close knit rural community. This type of crime is extremely rare and Surrey Police will not tolerate violence in any form. Clearly those responsible need to be identified as a matter of urgency and officers from the Mole Valley Safer Neighbourhood Team are doing all they can to identify the person, or persons, responsible for this senseless violence."

Can you help? Do you know who was responsible for injuring the horses? Anyone with information is urged to contact Surrey Police on 0845 125 2222 quoting reference MV/09/242.